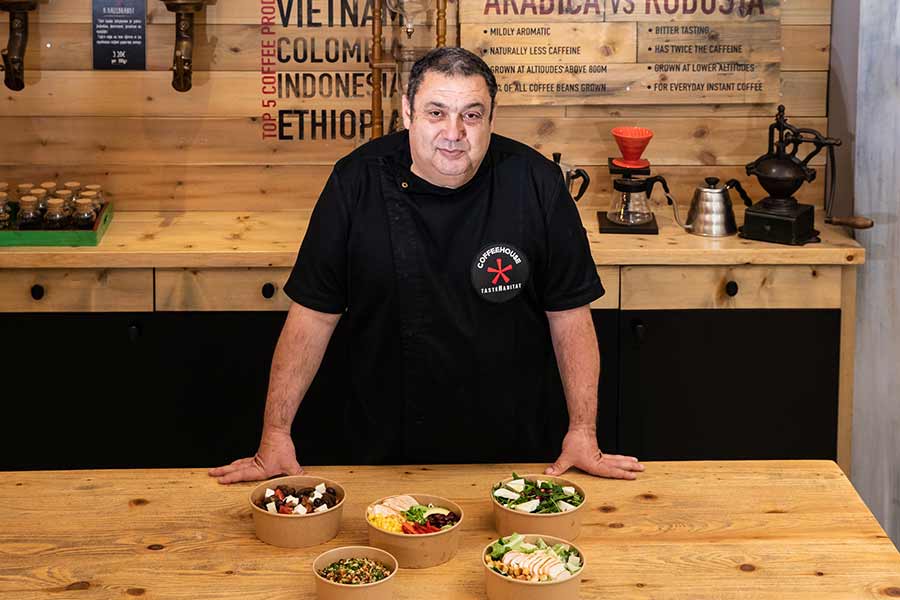 by Christoforos Peskias
Try the NEW fresh salads meals exclusively at COFFEEHOUSE!
Because summer wants cool and light meals, at COFFEEHOUSE we have added five new fresh salads to our menu, always with the signature of the acclaimed Chef Christoforos Peskias! Salad Power with healthy, fresh ingredients, homemade dressings and superfoods.
The favourite Mexican Chicken with avocado and sweet chilli dressing, the Chicken Caesar with handmade sauce, along with the vegetarian Rocket Spinach with manouri cheese, the unique Carob Dakos salad, but also the cool Vegan Tabbouleh with vegetables that completes the top five, offer quality options for every moment of the day.
Enjoy the new tasty flavours from June 1st at all COFFEEHOUSE locations in Cyprus and Greece.