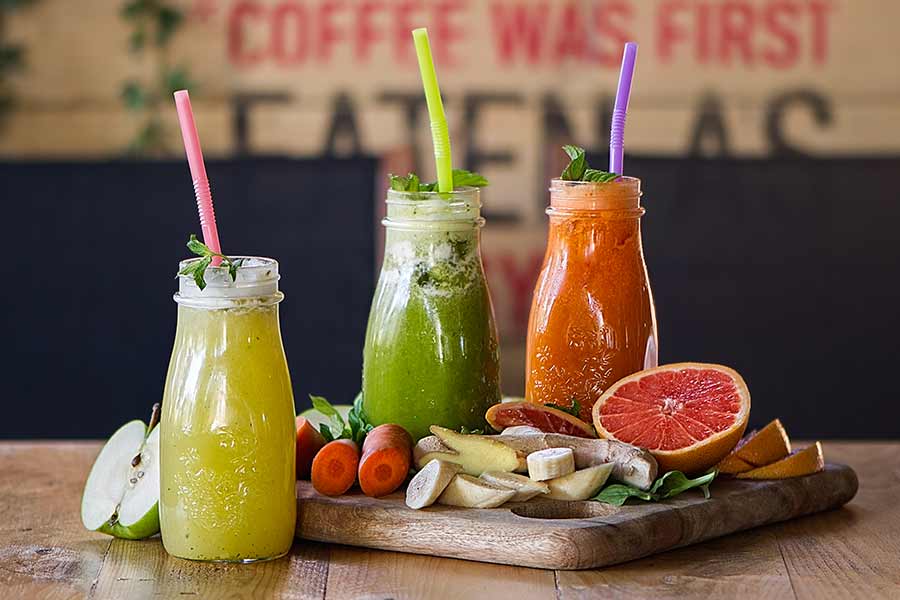 by Christoforos Peskias
COFFEEHOUSE launches new range of Detox Juices & Smoothies, signed by Christoforos Peskias!
COFFEEHOUSE, always aligned with the current market trends and the needs of its customers, enriches its menu with 4 new delicious and super healthy beverages.
With exceptional taste being a non-negotiable and by using only fresh fruits and ingredients of high nutritional value, the 2 new juices and 2 new smoothies shield, stimulate and rejuvenate your Body & Mind, at any moment of the day.
Boost your immune system with the new Green Booster juice with ginger, lemon, green apple, parsley and cucumber, and with the Red Spartan juice rich in nutrients, vitamins and antioxidants from red bell pepper, carrot, red apple and orange.
For high energy and endurance, without compromising on taste, the distinguished Chef Christoforos Peskias along with the rest of the COFFEEHOUSE team also prepared two new tasty and very nutritious smoothies. Enjoy Kinky Berry with strawberry, airan, mint and honey, as well as Mocha Power with espresso coffee, coconut milk, cocoa, banana and honey.
Try our new Detox Juices & Smoothies at all COFFEEHOUSE locations in Cyprus and Greece.